New year's eve of the group leaders pay tribute to cadres and employees who stick to their posts
Release time:2021-03-01     Browse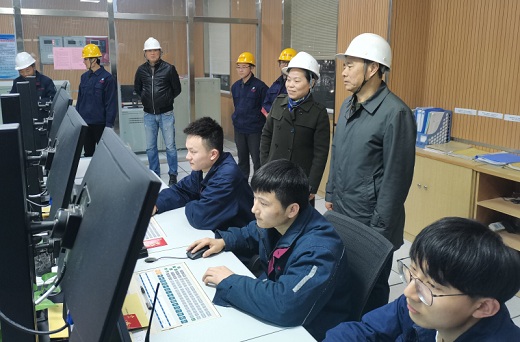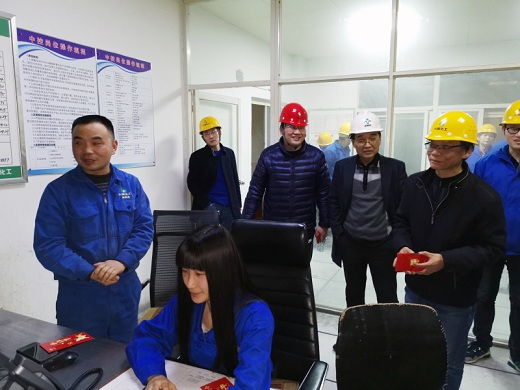 New year's Eve on February 11 is a wonderful time for families to get together and welcome the Spring Festival. In order to ensure the safe and stable operation of production equipment, some cadres and employees of the group company stick to their posts without any regrets. Their hard work makes the leaders of the group company concerned. Ruan Deli, Wang Zhiqiang, Jiang Shengyun, Yao Cheng, pan Jian and Li Dan, the leaders of the group company, were divided into three groups and went to each production unit to express their hard work to the cadres and employees on the production line and send greetings and blessings for the new year.
  Ruan Deli and Yao Cheng went to Tonghua Logistics Co., Ltd., anada Titanium Co., Ltd. and Organic Chemical Co., Ltd., Wang Zhiqiang and Li Dan went to Jiahe Technology Co., Ltd. and Xinqiao Mining Co., Ltd., Jiang Shengyun and pan Jian went to Liuguo Chemical Co., Ltd. and Huaxing Chemical Co., Ltd.
  You've worked hard! " "New year to you and your families!" Thank you for your contribution to the development of Tonghua The leaders of the group company pay New Year's greetings to the staff everywhere, inquire about the production safety situation of the front line in detail, give full affirmation to everyone's work style of performing their duties and the dedication of loving enterprises like home, thank them for their hard work on New Year's Eve and their contribution to the production, operation, reform, innovation and development of the group company in the past year He also told them to stick to their posts and operate meticulously while doing a good job in epidemic prevention and control, so as to ensure stable and orderly production and controllable safety and environmental protection.
  The cadres and employees of all units expressed their gratitude to the leaders of the group company for their care. In the new year, they will work hard and conscientiously to overcome difficulties, ensure the stable operation of production facilities, ensure the stable operation of safety and environmental protection, complete various work objectives and tasks, and create more benefits. (Chen Ji)
  Photo 1: Ruan Deli and Yao Cheng pay tribute to the employees who stick to their posts on New Year's Eve in the organic chemical company. Photo by Chen Ji
  Photo 2: Wang Zhiqiang and Li Dan pay tribute to the employees who stick to their posts on New Year's Eve in Jiahe technology company. Photo by Tang Ge
  Photo 3: Jiang Shengyun and pan Jian pay tribute to the employees who stick to their posts on New Year's Eve in Liuguo chemical company. Photo by Zhang Min